Newest Items
Price Ascending
Price Descending
Romantic Gifts
E
very piece of jewellery can be a sign of affection in the form of a gift. For this, the form and type of the pieces are not restricted in any way – yet some of our antique rings, lockets and brooches are better suited than others to show your special someone that you love her (or him), or simply to say "thank you".
A Belle Époque brooch set with diamonds and rubies, circa 1910.
The motif of a knot, for example, has been a well-known symbol of friendship and love since the Middle Ages, indeed since antiquity. It indissolubly binds two people together and thus stands for the eternal duration of the feeling. Due to the possibility of redesigning the knot in all times according to taste and fashion, the motif has always remained up-to-date.
But the materials of a piece of jewellery can also make it a gift of love. First and foremost, of course, is the ruby, which even in the 19th century was considered the love stone par excellence: "Rubies are especially suitable for young lovers [...] In general, it is considered the symbol of the most passionate and ardent love, the pearl, on the other hand, that of purity of soul." (Max Lortzing: Allerlei über Edelsteine, 2nd part, in: Der Bazar, 32nd year (1886), p. 463).
We have gathered such and many more sentimental gift ideas here. Perhaps you will discover your next wish?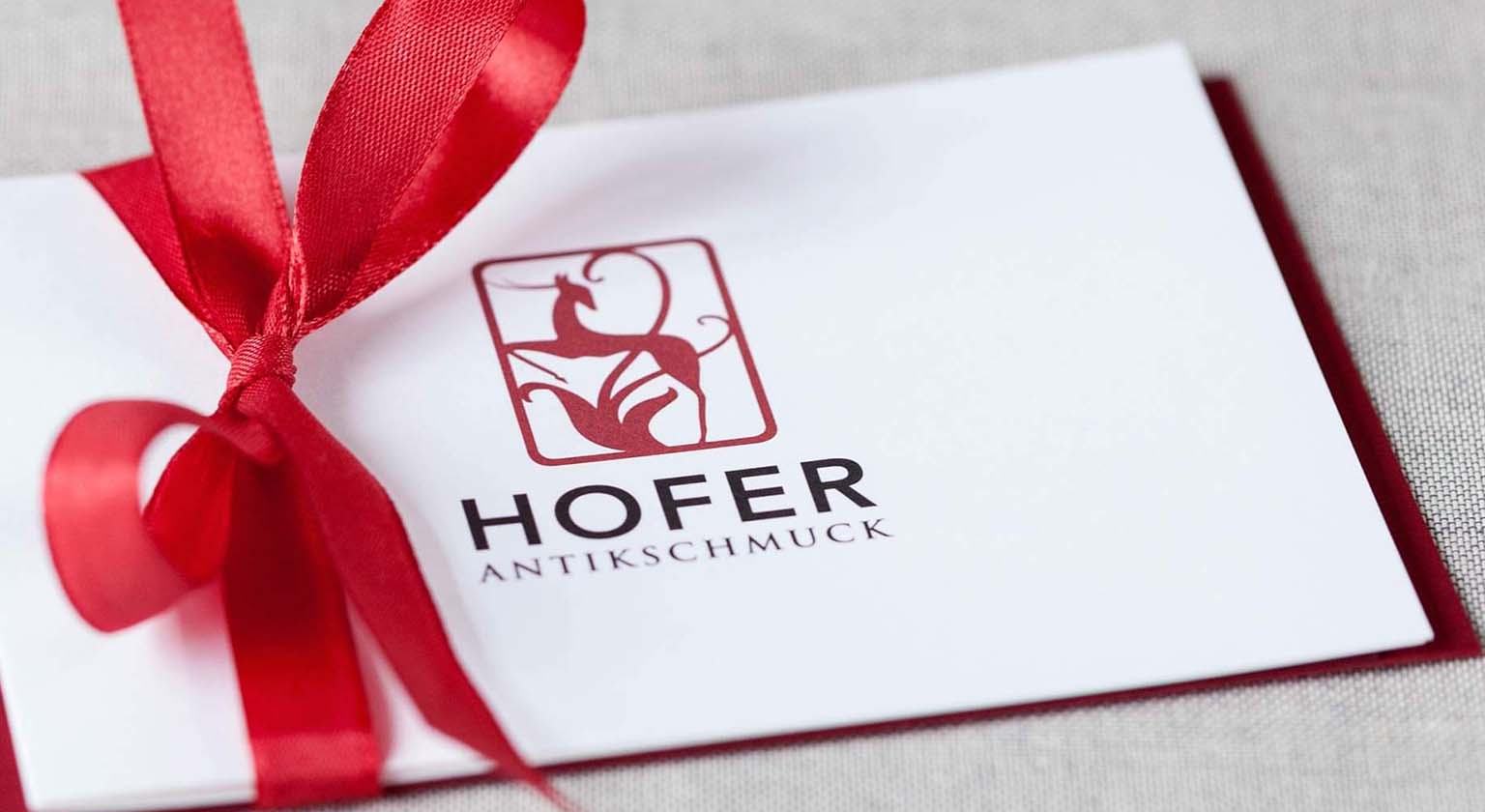 Give the Gift of History
Our Gift Cards