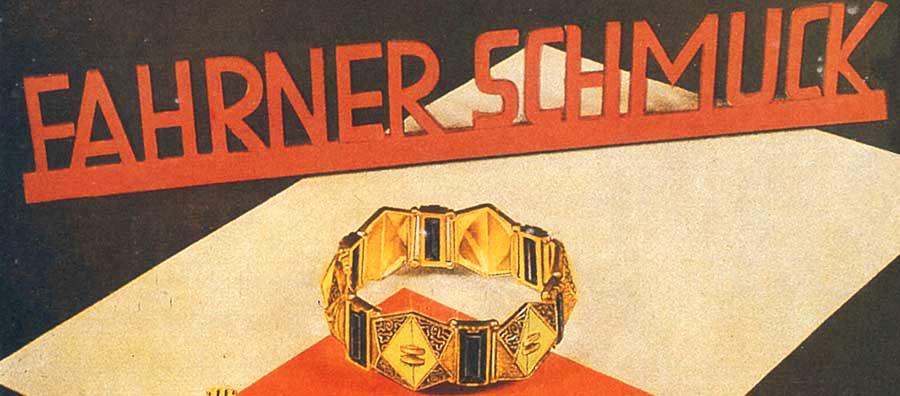 Fahrner Jewellery
enchants - delights!
In the history of jewelry from Germany, Fahrner jewelry from Pforzheim occupies a special place. For Theodor Fahrner and later his successor Gustav Braendle knew how to make artistically convincing designs and quality workmanship the hallmark of their brooches, necklaces, bracelets and earrings in the epochs of Art Nouveau and Art Deco like hardly any other jewelry manufacturer of the modern era.
Theodor Fahrner made artists' jewelry affordable because he combined modern forms with democratic materials. No individual pieces were created for a small elite as with Lalique or Cartier, but the designs were mass-produced in silver, decorated with enamel, marcasites and occasionally precious stones. Jewelers and department stores throughout Europe sold the jewelry, which Fahrner advertised extensively in magazines and journals. "Fahrner Jewelry - based on designs by the best artists" allowed every woman to participate in a modern life full of beauty.
Travelers with large sample cases presented the new products developed in Pforzheim to local jewelers every year. One such sample case full of unworn Fahrner jewelry had lain untouched in an attic for the last 40-plus years until it was offered to us. It contained samples of almost all series from about 1919 until the dissolution of the company in 1979, most of them with a model number or the "Original Fahrner" seal. We present these gems on this page!
Detail of an advertisement of the Fahrner company, 1920s, detail.