Antique Earrings
T
hat earrings form a pair is a special source of strength for this form of jewellery. Whether symmetrical or asymmetrical by design: Earrings, studs and clips frame the face and are as such always in the view of the wearer's opposite. No matter if the view comes from the side or from the front: There's hardly any other form of jewellery that maintains the presence of a beautiful pair of earrings.
Yva (Else Ernestine Neuländer-Simon): Portrait of a Young Woman, c. 1925. The J. Paul Getty Museum, Los Angeles, 85.XM.199. Digital image courtesy of the Getty's Open Content Program.
The shapes of earrings changed immensely in the course of times. Even in the 18th century, the ladies of high society sometimes found it difficult to follow the rapidly changing fashions. At the beginning of 1774, small, drop-shaped earrings were all the rage, while only three months later, ear jewellery was briefly no longer worn at all. Then, in the last decades of the 18th century, long earrings were once again in demand, not to be outdone by the wigs of the time.
In the 19th century, this wealth of forms continued unabated until a particular peak was reached in the 1860s. The hairstyles now left the ears free and so large, golden earrings could frame the face. They came in the form of flowers and leaves, but sometimes also in the shape of small lanterns, bells or baskets filled with fruit - and yet only until smaller earrings were considered fashionable again at the end of the century.
Discover the entire selection in our range, from the diamond pendant of the Belle Époque to the precious piece made of thin gold from the Romantic age. We are constantly on the lookout for new pieces for you.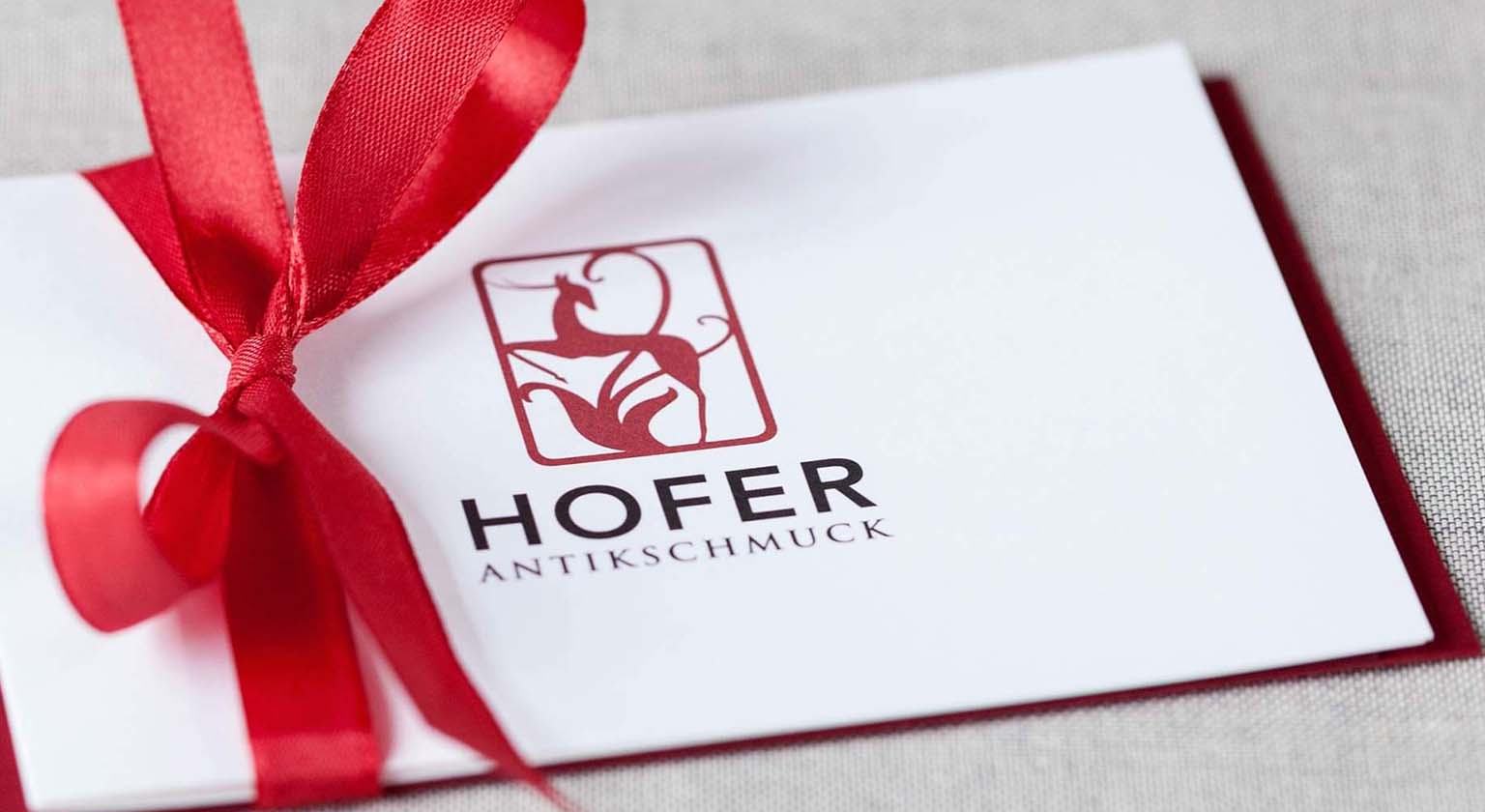 Give the Gift of History
Our Gift Cards